Please make sure you're powering the monitor with the original wall charger we provided in the package.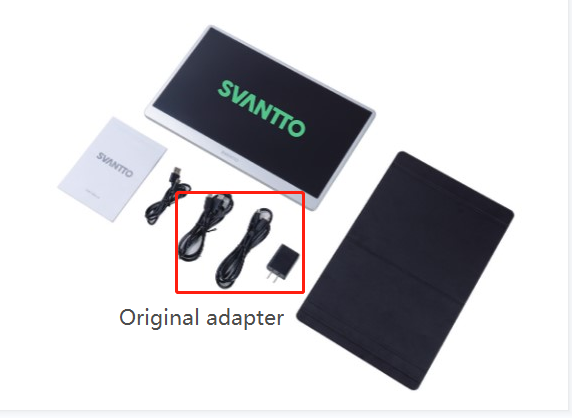 2. If you don't want to use the original charger, please make sure the power supply parameter is 5V/3A.
If you are connecting to your mobile phone, please make sure the phone's battery is 30% above.
3. Update the graphic card driver:
AMD Driver:https://www.amd.com/en/support
NVIDIA Driver: https://www.nvidia.com/download/index.aspx
If those steps above didn't solve the problem, please contact SVANTTO Customer Center for help.
Please provide the product model and S/N for us to deal with it