Share Friend codes with your friend to let them pair with your frame. Once connected your friend will be able to send photos to your frame.
Friend codes are valid for 12 hours after they have been generated. If the code is entered within these 12 hours, the phone and the frame will be permanently connected in the future.
(1) Press the add friend icon in the quick menu on the frame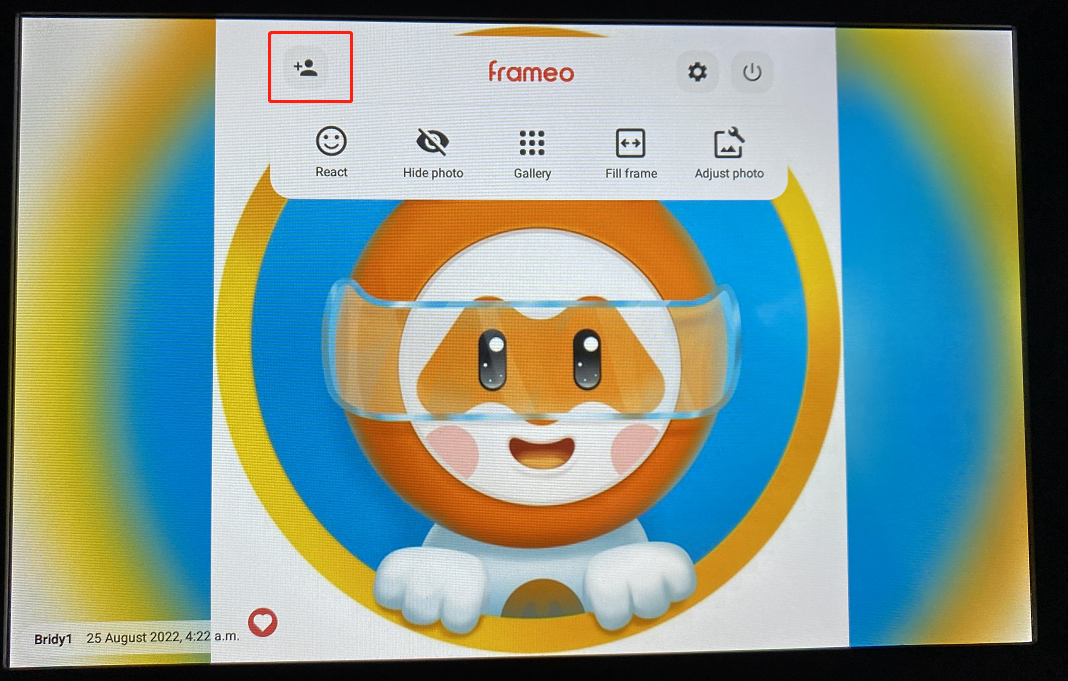 Figure 1- 10 Add friends
(2) A unique friend code will be shown. The exact time of expiry will be written below the code.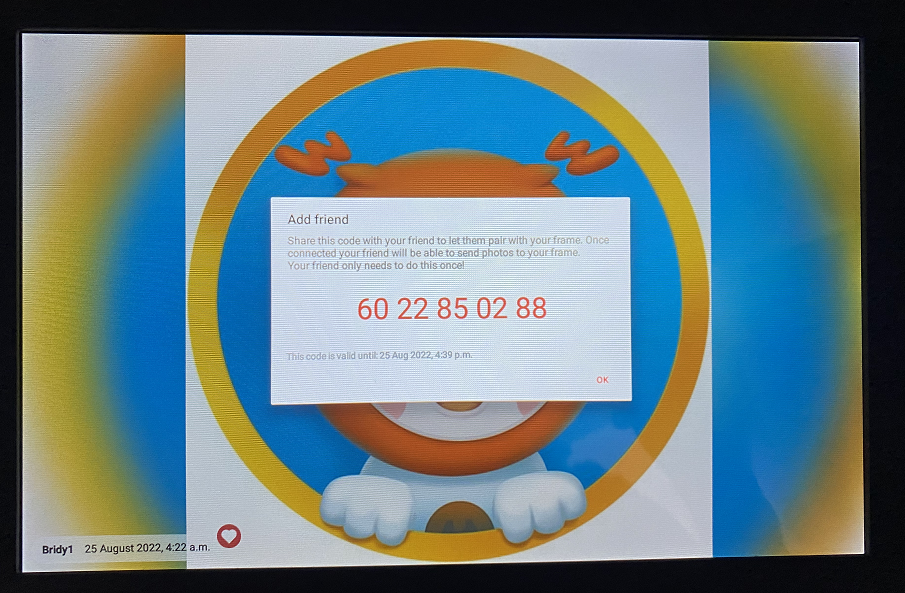 Figure 1- 11Friend code
If a code has expired, you can generate a new code on your frame simply by pressing the add friend button again!