1. Press the Power key on the receiver and transmitters to power on. After power is on, the receiver and transmitters will be automatically connected without pairing, and the corresponding microphone indicator on the receiver is always on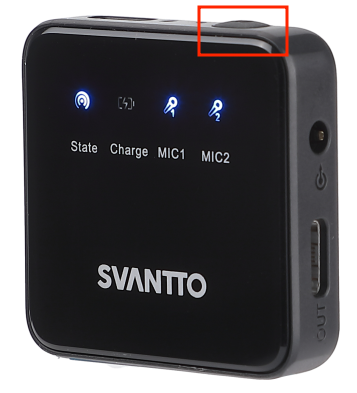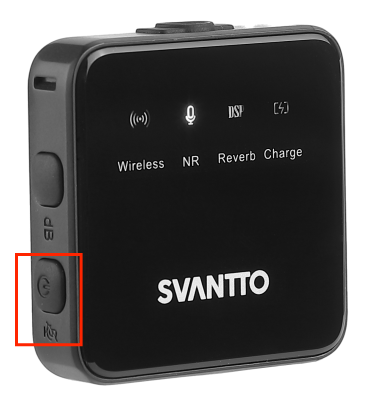 Figure 1-1 RX Power Key Figure 1-2 TX Power Key
2. Using the adapter to connect the receiver and the smartphone, the receiver's output interface is connected to the short end, and the smartphone is connected to the long end.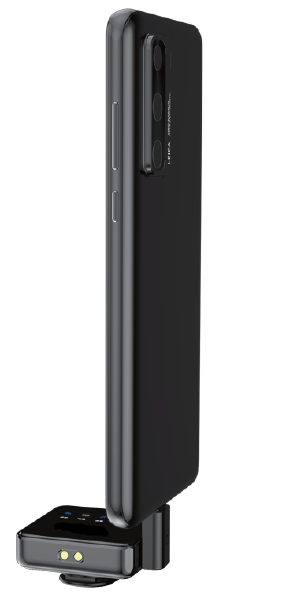 Figure 1-3 RX Connect Smartphone
3. Open the recording/video recording software on your phone and clip the transmitter to the collar to start recording.
Note: The microphone defaults to NR noise reduction recording mode when it is turned on for the first time. Press the dB key to adjust the radio level and press twice the dB key to switch the NR/Reverb mode.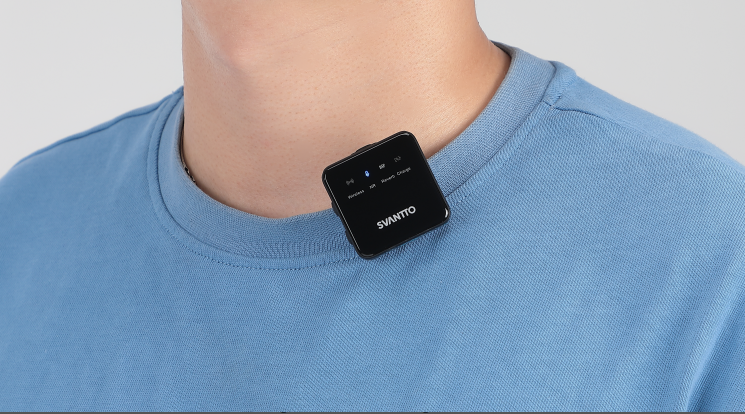 Figure 1-4 TX Recording