Download the Attendance Summary Form Form.
Step1:Take out the USB stick from the package and insert it into the attendance machine.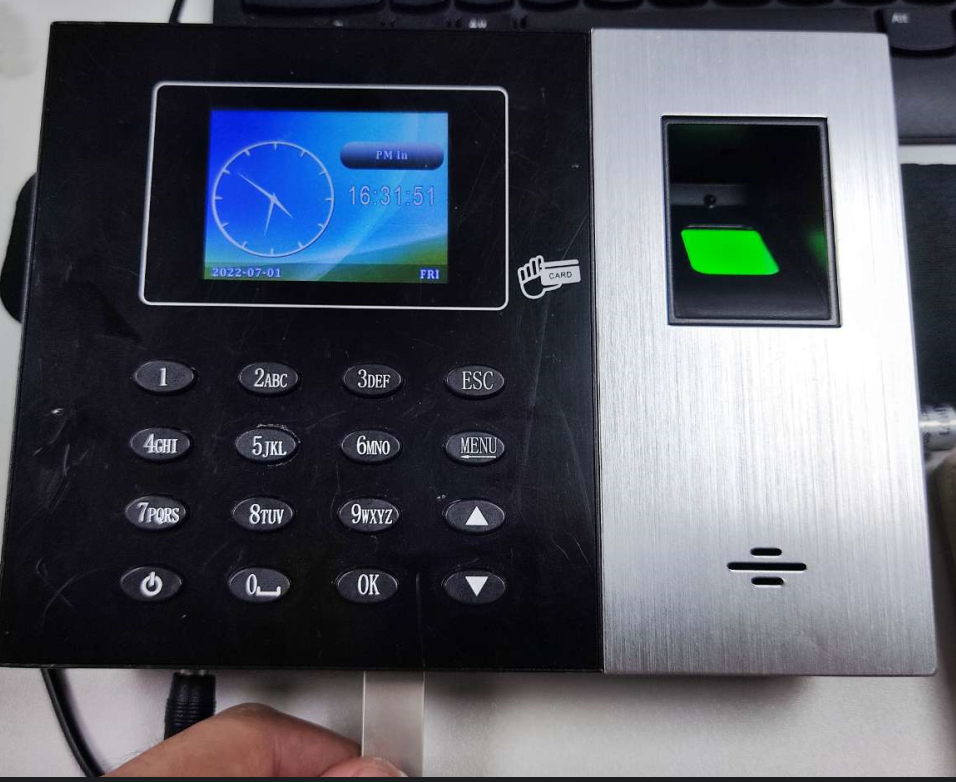 Figure 2- 12 Insert the USB stick
Step2:Go to MENU >1.Report > All Reports Download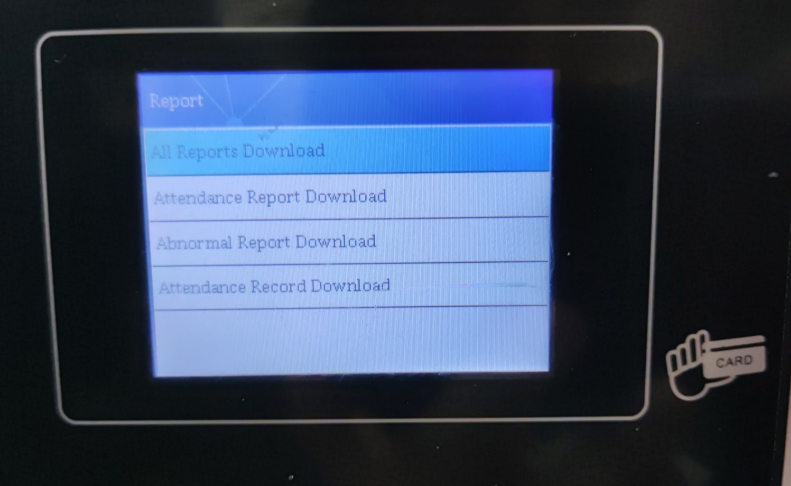 Figure 2- 13 Download Attendance Summary Form
*Tips: If you just want to see the staff hours and summary please download Attendance Report Download.No need to download additional forms.
Step3:In the date dialog, you can choose a month, a week, or a day, after the selection, the corresponding total and attendance time are generated.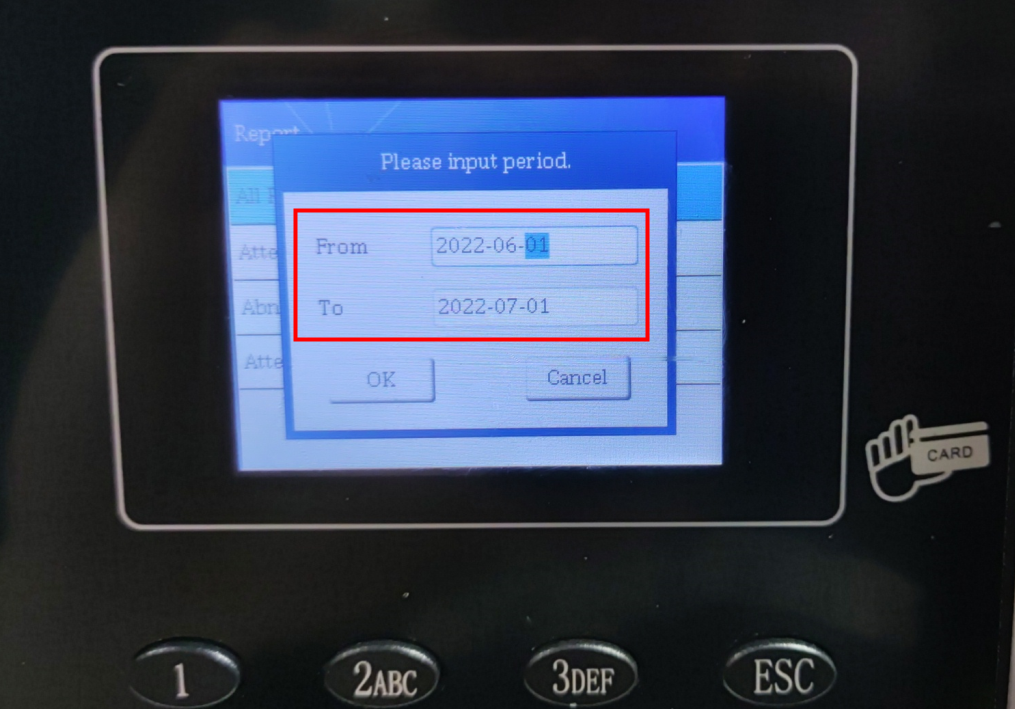 Figure 2- 14 Select the required date
Step4:Insert the USB stick into the computer and open the AttendReport form.
Figure 2- 15 Attendance Report Sheet

Figure 2- 16 Work time report
Note: In the attendance machine you can select the time, if you select daily you can generate a daily attendance summary for each person, if you choose monthly you can generate a monthly summary.